Commander Nadix Ar Eth, Science Officer
Attachment: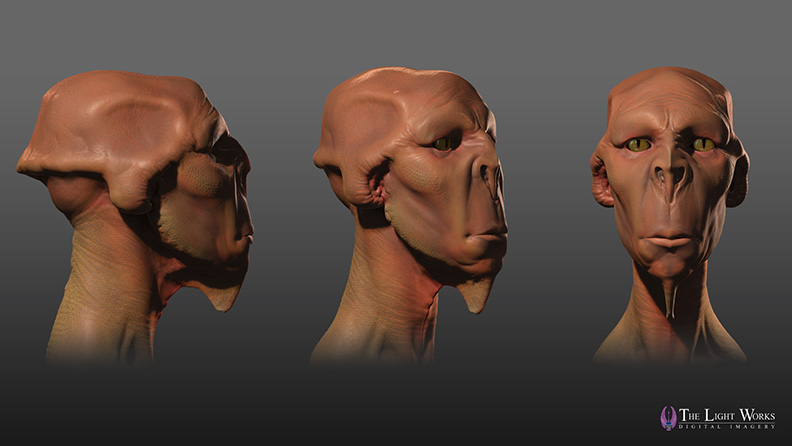 Cmdr Nadix.jpg [ 87.73 KiB | Viewed 953 times ]
Race: Edosian
Gender: Male
Size: 145 cm
Hair: None
Eyes: Yellow
Skin: Orange Brown
ST: 12
MN: 14 (+2)
DX: 16 (+4)
LK: 9
CT: 12
CH: 9
Base Move: 10 meters
EP: 31,250
Skills:
Hand to Hand: II
Anthropology: I
Physics: I
Planetology: II
Sensor Theory: I
Strategy: I
Appearance: Edosians have three arms, three legs, and three digits on each limb, with orange-brown skin and a bony face. Commander Nadix wears the blue shirt of the Star Fleet sciences uniform.
Background: Commander Nadix is a Star Fleet officer who actually values the Prime Directive.
Edosians are peaceful, having never been involved in a war. Their society has no class levels. All beings on Edos are equal. At age 139, Nadix Ar Eth is a young Edosian who believes in what his culture taught him. He is perplexed by the aggressive, hierarchy-oriented Humans and, wishing to learn more about them and other sentient beings of the galaxy, joined Star Fleet to study them. Nadix greatly values the wise harmony of the Prime Directive. He is intrigued by the paradox of combative Humans and their military warships successfully serving such an enlightened philosophy. The passive, unambitious scientist quietly rose to his current rank after decades of exemplary, inconspicuous service.
Personality: Introspective, compassionate, gentle, respectful, peaceful, egalitarian, optimistic, humble, and intellectually curious.
Planet Notes: Edosians (or Edoans, or Triexians, as they are variously called by other races) are a tripodal, polytheistic race from the planet Edos.
Edosians have tripartite names, with their family name preceding their given names.
Edos is not a member of the United Federation of Planets, but has a loose alliance with them.
More on Edosians can be found in the
ship's computer files.
Role in Game: Commander Nadix is a peaceful, alien science officer who serves as a foil to the more two-fisted Star Fleet command personnel of the STOS period.
Source Material:
Leonard Nimoy's Mr. Spock from Star Trek
James Doohan's Lt. Arex from Star Trek the Animated Series
Zen Buddhism