Day 3
Before the group makes their way towards the exit,
Rainey
pauses to see if he can find some way to lock the door to the bosses room, where their stash of unclaimed equipment, supplies, and treasure is being left behind. Unfortunately, the door bolts shut from the inside, and there is no obvious way to secure it from the outside.
Junius
leads the exit from the room the group has been holed up in for the last few days, and makes a straight line towards the exit.
"Pee-yoo!"
says
Tippin
, holding his nose.
"What a stink!"
His eyes grow wide.
"You don't suppose that smell is...dead people, do you? Or maybe it's just fire beetle poop!"
he wonders aloud.
The halfling's fears are confirmed as soon as the lead light catches the a glimpse of an absolutely mutilated form, which is completely unrecognizable except for the general size of the shredded corpse -- which loosely matches the height of
Tom
. The beetles did their number, and left an absolute nightmare in their wake.
Attachment: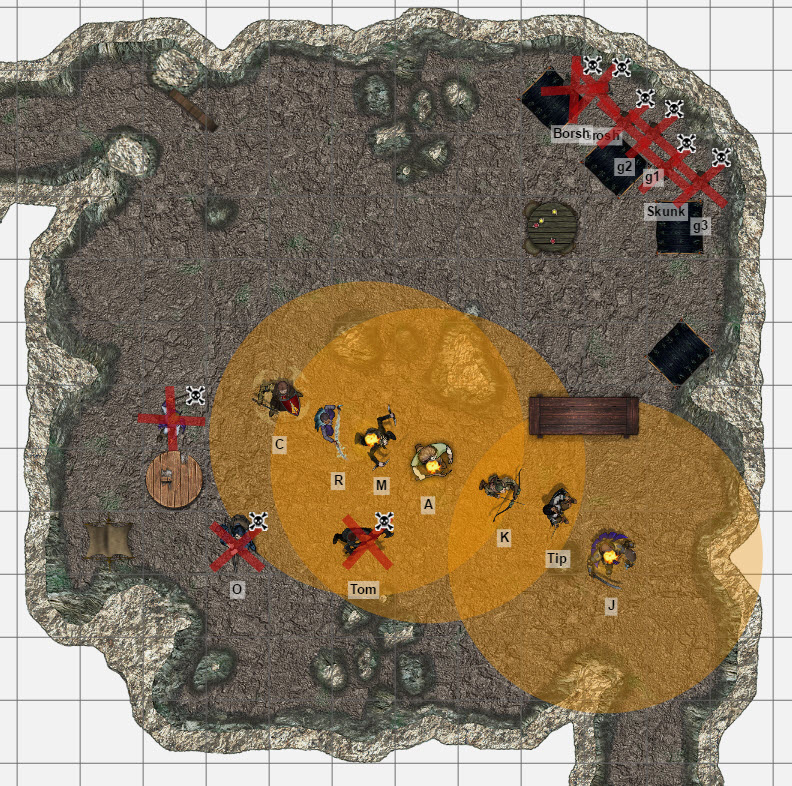 Exit.jpg [ 279.58 KiB | Viewed 195 times ]
Nearly overcome by the sight... and the smell...
Junius
hurries forward, looking to get the group past the scene of the carnage as quickly as possible.
Exiting the horrific scene and leading the group in essentially a u-turn,
Junius
reaches the chamber with the campfire. On the opposite wall, directly ahead of them, is the exit
Tom
and
Omdog
previous explored, with another passage which angles away from the current chamber and leads to the staircase leading out of the cave system.
Knowing the plan is to leave,
Junius
pushes forward. Sure enough, the new passage leads to a winding set of stairs carved into the natural rock formations of the cave walls, leading up.
Attachment: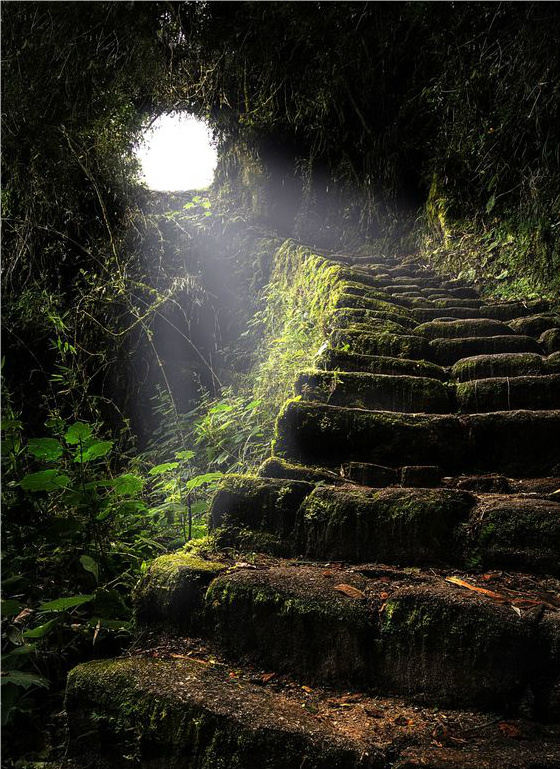 Cave Stairs Exit.jpg [ 282.77 KiB | Viewed 195 times ]
While climbing the nearly three dozen dirt and moss-covered stone steps, the group begins to see daylight, and the unmistakable scent of a wooded area... and fresh air. As
Junius
nears the top step, the dwarf confirms the exit will deposit them into a wooded area, much like the one they entered to find the other cave entrance.
Attachment: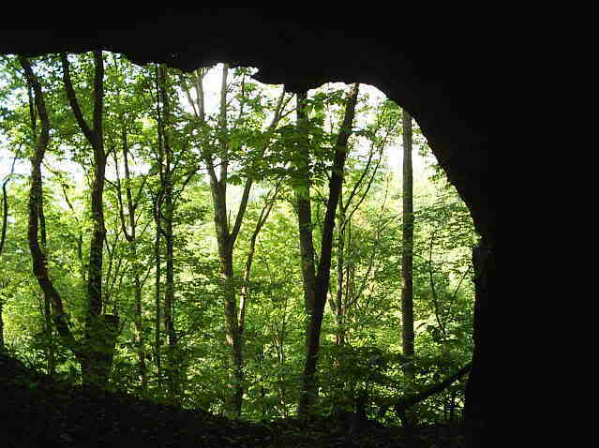 Cave Exit Looking Out.jpg [ 155.12 KiB | Viewed 195 times ]
Outside, beyond the shelter of the forest, the storm which they sought shelter from has passed and has been replaced with cooler temperatures.
---

We can interrupt progress to spend time back at the room if anyone wants to role-playing trying to lock the door from the outside. Just let me know.

I randomly rolled for AdaRue's memorized spell ('Resist Cold'), but feel free to send me an alternate spell any time

before

the first encounter.


Actions?
---
Possessions to Divide
---

Note

: Once the group has left the cave system, characters will only have what is on their character sheets (and anything left unclaimed from this link will have been left behind.)
---
Date
: 22 Februarius, Year 7102
Time
: 09:39 (Sunrise: 06:23, Sunset: 18:01)
Temp
: 53F (62F topside)
Conditions
:
Light Sources
:
Known Conditions/Spells in Effect
:
Character Status
Mila | MU: 1 | Mv: 120/40 | THAC0: 19 | AC: 9 | HP: 5 | Armor: Unarmored | Weapons: Dagger | Spells: 1st: 1 (Shield)
Keebler| : Elf: 1 | Mv: 90/30 | THAC0: 19 | AC: 7/6 | HP: 6 | Armor: Std Leather, Shield | Weapons: Longsword, Longbow (20) | Spells: 1st: 1 (Sleep)
Tippin | Halfling: 1 | Mv: 90/30 | THAC0: 19 | AC: 5/4/3 | HP: 4 | Armor: Hobgoblin Chain, Shield, Dex -1 | Weapons: Short sword, Shortbow (20)
Junius | Dwarf: 1 | Mv: 90/30 | THAC0: 19 | AC: 8/7/6 | HP: 10-8 = 2+4 = 6-4 = 2+3 = 5+2 = 7+2 =

9

| Armor: Leather, Shield, Dex -1 | Weapons: Scimitar, Sling (10), Shortbow (20)
AdaRue | Cleric: 1 | Mv: 60/20 | THAC0: 19 | AC: 7/6 | HP: 5 | Armor: Std Leather, Goblin Shield | Weapons: Staff | Spells: 1st: 1 (Protection from Evil)
Canun | Cleric: 1 | Mv: 60/20 | THAC0: 19 | AC: 4/3 | HP: 4 | Armor: Banded, Shield | Weapons: Mace, Sling | Spells: 1st: 1 (Light)
Rainey | MU: 1 | Mv: 90" | THAC0: 19 | AC: 10 | HP: 3 | Armor: Unarmored | Weapons: Dagger | Spells: 1st 1 (Sleep)

Marching Orders
Scout:
5-foot:

Junius
Tippin
Keebler
AdaRue
Mila
Rainey
Canun


10-foot:

Junius
Tippin & Keebler
AdaRue & Mila
Rainey & Canun
Rolls