Alethan wrote:
It's really easy to map on the fly if you're just mapping rooms.

There really aren't any tools for adding features or items to rooms, like desks or beds or tables or chairs. But you can add walls and doors and secret doors. It's really quite easy to use.


Hi! I'm the developer, saw the link from here and wanted to pop in.
My original use-case was mapping during a live play, so my top priority was to make it simple and fast, hence the lack of things like setting up specific kinds of furniture - just use the shape objects. I think the live edits and the cloud storage make Mipui a good match for the PbP community, but admittedly I'm not too familiar with it so I don't really know what you need.
Also, Mipui has fog-of-war and has a line-of-sight tool to reveal it - I've attached a brief animation showing how it works. Again, don't know how useful it is to PbP, but might be of interest.
Attachment: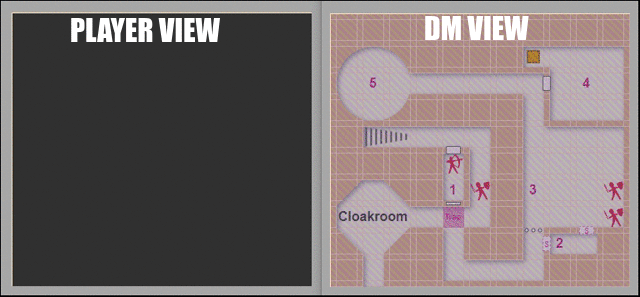 gmtools-annotated.gif [ 413.87 KiB | Viewed 180 times ]