Chapter 9: Temple of Fear

Day Seven.
Briarsgate. The Abandoned Windmill
(
NW of 24
)
Early morning. Saturday, October 22nd, 576 CY
Cloudy, damp, cold, misty

Attachment:
windmill.jpg [ 199.88 KiB | Viewed 707 times ]
The shadow council is adjourned. The mysterious villagers and the strange old hermit depart, offering heartfelt prayers and gratitude. The investigators of Briarsgate set a watch, and rest in the cellar of the abandoned windmill. Townsfolk surreptitiously bring them food and drink. The sail blades turn, creaking in the breeze, counting the hours.
At nightfall, the adventurers quietly emerge. They creep south through the ominous, writhing shadows of the hermit's grove.
Then they turn left and follow the tree-lined path north around the black, still lake at the heart of Briarsgate village.
All is as dark and quiet as a crypt. They reach the walls of the church of Merikka and hide among the majestic elms that line them (
at X
). Moogeye scrabbles up the tall, stone wall with a rope and grappling hook.
Attachment: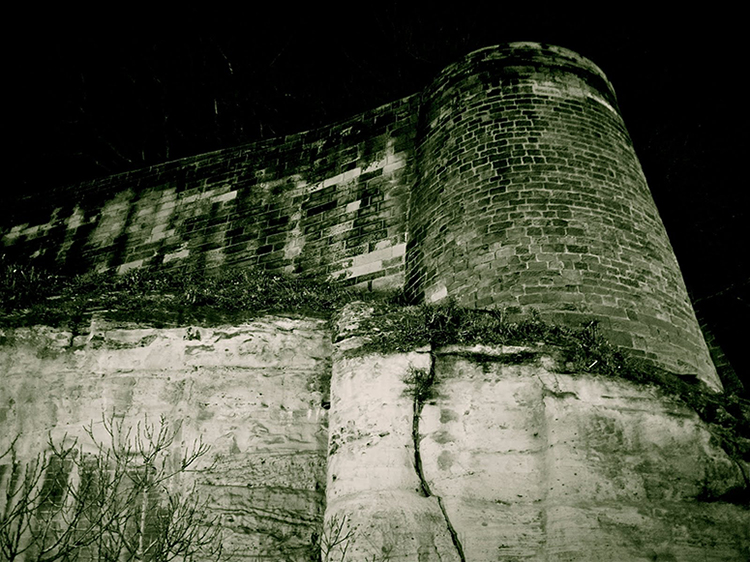 wall.jpg [ 383.93 KiB | Viewed 707 times ]
She peers into a courtyard of grass and trees. The majestic grandeur of the church reminds her of the wealth and prosperity this rich farming region once enjoyed, before all hope was lost.
By the ghostly light of the full moon, she sees motion... temple acolytes coming this way from the north (
at A
).
The young nun doesn't recognize these ceremonial vestments.
(Unlike these images...)
The acolytes hold hooded lanterns and the leashes of guard dogs.
Actions?
Map:
Attachment: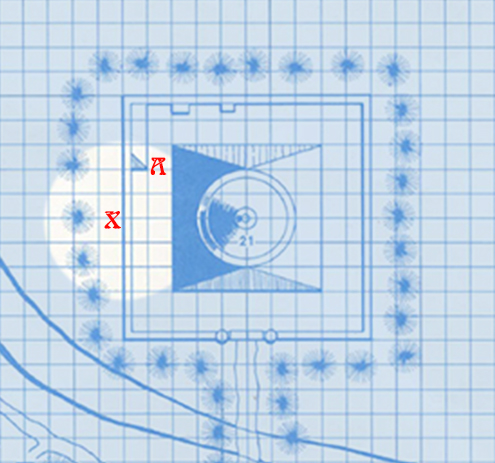 Church of Merikka.jpg [ 173.69 KiB | Viewed 707 times ]
One square = 20 feet. Lighter area marks visibility.

Status:
Avril Hollysword, Half-Elf Fighter/Cleric 1/2: AC 7, HP 10/10, Spells: 1/4 1st lvl
Grey Mouser, Half-Elf Magic-User/Thief 1/2: AC 5, HP 10/10, Spells: 1/1 1st lvl
Grothnak Uthglukh, Half-Orc Fighter 3: AC 4, HP 25/28
Ingrid Esthof, Human Cleric 3: AC 3(1), HP 15/16, Spells: 1/4 1st lvl and 3/3 2nd lvl
Long Bo, Human Druid 3: AC 6, HP 20/22, Spells: 2/5 1st lvl, 3/3 2nd lvl and 1/1 3rd lvl
Moogeye Comcra, Human Monk 2: AC 8, HP 11/11
Pelias Blanchflower, Human Paladin 2: AC 2(0), HP 17/19, Laying Hands: 1/1
Telkis Brassfang, Gnome Fighter 3: AC 0, HP 23/28
Magic:
Protection from Evil (Pelias): -2 to AC and +2 to saving throws against evil, in a 10 foot radius around Pelias.
Resources: