Day Seven.
Briarsgate. The Abandoned Windmill
(
NW of 24
)
Early morning. Saturday, October 22nd, 576 CY
Cloudy, damp, cold, misty

Beneath the abandoned windmill, enshrouded by secrecy and shadows, plans of intrigue slowly advance.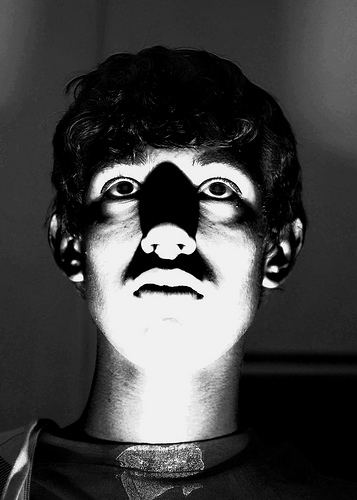 Outside, Long Bo the druid croaks in the eerie language of crows.
Sephus reports on his dawn surveillance of the Mayor's estate and the Church of Merikka.
"Nothing seems amiss. Both places are bustling with servants preparing for the dawning day."
Bo rejects Telkis' idea of involving Sephus in freeing Hoom from the jail. The druid again requests that Mouser steal into the Church alone, after the little thief already said he'll not enter the maw of danger unaccompanied again.
Long Bo, Ingrid, Moogeye and Pelias urge to strike the temple directly and immediately.
Telkis is torn between the options. Grothnak is stoically noncommittal.
Mouser stands alone in his wish that the party break Hoom, his fellow thief, from the jailhouse first.
A majority had spoken. Consensus was forming. Perhaps recognizing it, Avril, who had been silent during the negotiations among the humans, now humbly steps forward and summons miraculous grace and mercy from her Elven god, Corellon, to heal Ingrid and Telkis of their injuries, gently ignoring the gnome's early refusal of such blessed aid. (
+7 hp each
)
The shadowy townsfolk gasp in astonishment at Avril's holy power; a sure sign that divine providence blesses these mysterious strangers, their seeming saviors.
Lit by the trapdoor above him, the strange old hermit looks at the heroes with gratitude. His gravelly voice grunts,
"Thank you, brave souls. When will you strike? How can we help?"
Actions?
Church Map:
Attachment: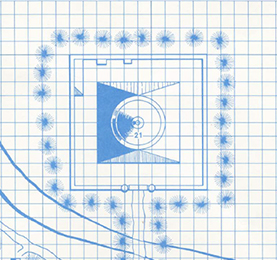 Church of Merikka Map.jpg [ 120.13 KiB | Viewed 214 times ]
One square = 20 feet
Rolls and Rules (non-required reading):

Status:
Avril Hollysword, Half-Elf Fighter/Cleric 1/2: AC 7, HP 10/10, Spells: 1/4 1st lvl
Grey Mouser, Half-Elf Magic-User/Thief 1/2: AC 5, HP 10/10, Spells: 1/1 1st lvl
Grothnak Uthglukh, Half-Orc Fighter 3: AC 4, HP 25/28
Ingrid Esthof, Human Cleric 3: AC 3(1), HP 15/16, Spells: 1/4 1st lvl and 3/3 2nd lvl
Long Bo, Human Druid 3: AC 6, HP 20/22, Spells: 2/5 1st lvl, 3/3 2nd lvl and 1/1 3rd lvl
Moogeye Comcra, Human Monk 2: AC 8, HP 11/11
Pelias Blanchflower, Human Paladin 2: AC 2(0), HP 17/19, Laying Hands: 1/1
Telkis Brassfang, Gnome Fighter 3: AC 0, HP 23/28
Magic:
Protection from Evil (Pelias): -2 to AC and +2 to saving throws against evil, in a 10 foot radius around Pelias.
Resources: